EXPERTISE
At SJM Hydraulics we specialise in design and consulting of hydraulic and fire services systems. We have the expertise and capability to provide innovative hydraulic designs and consultation solutions, tailored to each individual project across a broad spectrum of industries for a wide range of services. Our capability of providing services that assist projects begins from the feasibility stage and continues through to handover. Our solid reputation in the field of hydraulic and fire services also sees us provide consultation for rectification works to existing facilities for complex issues.
CONNECT WITH US
WHAT WE DO
Our capability covers the following hydraulic and fire services:
Sanitary plumbing, drainage and recycling facilities

Trade waste plumbing, drainage and pre-treatment facilities

Stormwater drainage, detention and quality devices

Sub-soil drainage

Cold, hot and temperature-controlled water supply

Hot water generation systems including solar and heat recovery systems

Recycled water supply

Roof gutters, conventional and syphonic drainage systems

Rainwater harvesting and re-use

Fire hydrants & hose reel systems

Combined fire hydrant and fire sprinkler systems

Gas reticulation (natural and / or LP)
Industry sectors SJM provide services to:
Residential & Mixed-Use

Commercial & Retail

Education & Research facilities

Health & Aged-Care

Government, Infrastructure & Community

Industrial & Resources
SERVICES OFFERED
Conceptual planning for feasibility studies and tendering

Predevelopment planning for development applications

Design and documentation packages for D&C project delivery

Design and documentation packages for traditional fully documented delivery

Design and documentation packages for plumbing and drainage approval for small projects

3D modelling and Building Information    Modelling (BIM)

Construction services for construction quality control

Peer reviews of hydraulic and fire services designs

Value engineering of hydraulic services designs

Investigative and rectification consultation for existing buildings

Condition reports on existing facilities
BUILDING INFORMATION MODELLING (BIM)
SJM Hydraulics have moved with the forefront of the industry into the utilisation of 3D design software packages such as Autodesk Revit and Navisworks and gained experience on a number of projects involving Building Information Model (BIM) software.
With the integration of the BIM process within our company culture and processes we can provide 3D modelling and coordination of services and structure faster and more accurately. The use of Revit enables SJM to be integrated in project-design workflow.
The SJM team is committed to delivering high quality documentation, from concept design through to Facilities Management systems integration.
SJM can also provide project design management services for new and existing projects by undertaking coordination of services models and ensuring the project specific BIM requirements are met.
SJM has continuous involvement within the BIM industry and the team are regularly attending conferences and events around the country such as the BrisBIM events and Revit Technology Conferences.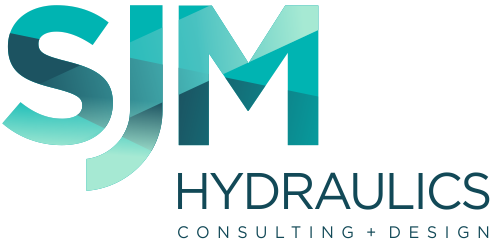 BRISBANE
PHONE 07 3340 5183
LEVEL 8, 757 ANN STREET, FORTITUDE VALLEY QLD 4226
GOLD COAST
PHONE 07 5562 0341
SUITE 3.1A, 328 SCOTTSDALE DRIVE, ROBINA QLD 4226
SUNSHINE COAST
PHONE 07 5452 9887
8 PIKKI STREET, MAROOCHYDORE QLD  4558